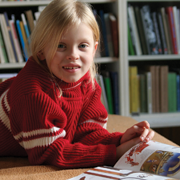 Why Information Books
Why information books are important
Children read nonfiction books to:
Acquire information
Satisfy curiosity
Understand our world more fully
Understand new concepts and expand vocabulary
Make connections between their learning and their lives and interests
Write information text for themselves
Encourage oral language and vocabulary
Information books are particularly important as your third grader begins the transition this year to the more independent learning needed throughout the rest of his or her school years. Third grade helps prepare students to use informational text to learn in different subject areas (science, social studies and math, as well as reading). Students use informational text-found in textbooks, encyclopedias, magazines and newspapers-for research and to write reports.
You can help your child become more skilled at reading, understanding and using informational text.
Research:
Why read informational books?
Building World Knowledge: Motivating Children to Read and Enjoy Informational Text