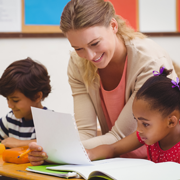 Organizations
The following organizations provide guidance and valuable resources to early childhood educators.
---
ACF Office of Child Care (replaced the former Child Care Bureau)
"The Office of Child Care supports low-income working families through child care financial assistance and promotes children's learning by improving the quality of early care and education and afterschool programs."
---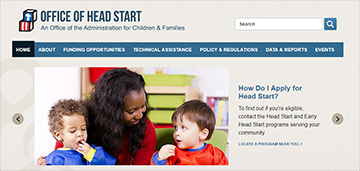 ACF Office of Head Start
"Head Start promotes the school readiness of young children from low-income families through agencies in their local community. Head Start and Early Head Start programs support the comprehensive development of children from birth to age 5, in centers, child care partner locations, and in their own homes."
---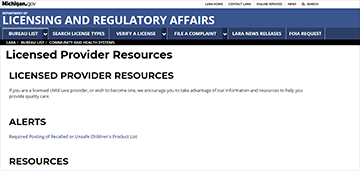 Department of Licensing and Regulatory Affairs (LARA)
This Licensed Provider Resources page offers information for those who are licensed and those interested in becoming licensed.
---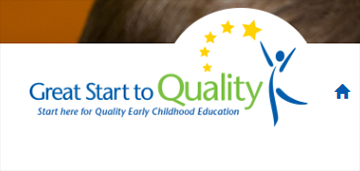 Great Start to Quality: Wayne-Oakland-Macomb Resource Center
This local branch of the Great Start to Quality organization provides an abundance of support for your early childhood education program. From their Lending Library of materials to Training Events for staff, they are available to enrich your program.
---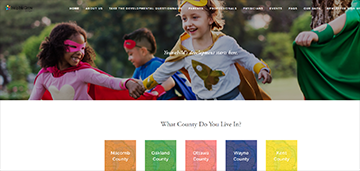 Help Me Grow
Create and sustain a collaborative and coordinated community effort that provides culturally relevant and high quality services that support, empower and engage ALL Oakland County families and children as active members of the community from the prenatal period to age eight.
---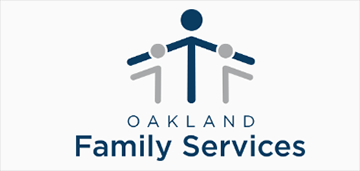 Oakland Family Services
"Oakland Family Services is a private non-profit organization in southeast Michigan, providing prevention, education and treatment services in the community since 1921."
---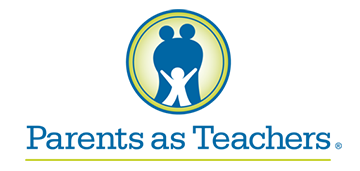 Parents as Teachers
"Parents as Teachers helps organizations and professionals work with parents during the critical early years of their children's lives, from conception to kindergarten." It provides curricula development, training, and advocacy in early childhood policy.
---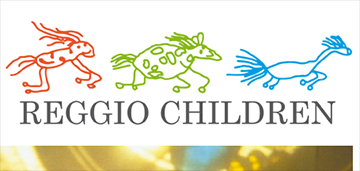 Reggio Children
"Reggio Children - International Center for the Defense and Promotion of the Rights and Potentials of All Children - is a mixed public-private company established in 1994 on the initiative of Loris Malaguzzi and the commitment of a group of local citizens, with the aim to manage the educational and cultural exchange initiatives that had been taking place for many years between the municipal early childhood institutions of Reggio Emilia and a large number of educators and researchers from around the world.
The company aims and purposes are inspired by the contents and values of the educational experience of the Municipal Infant-toddler Centers and Preschools of Reggio Emilia, and its mission is to carry out experimental research, to promote and disseminate high quality education worldwide."
---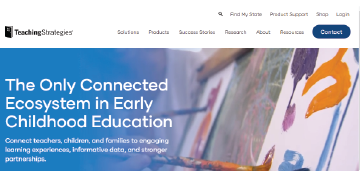 Teaching Strategies
"Teaching Strategies can help early childhood educators build this environment and provide the foundation for success for every child by connecting teachers, children, and families to inspired teaching and learning experiences, informative data, and stronger partnerships through the leading early learning platform and solutions."
---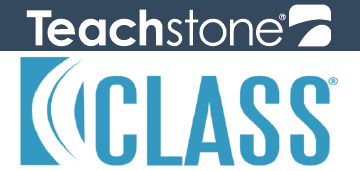 Teachstone
"Classroom Assessment Scoring System® (CLASS), the leading quality improvement system for teaching, helps you focus, measure and improve classroom interactions — a key factor proven to drive children's academic and life-long success."
---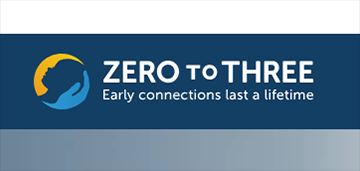 Zero to Three
ZERO TO THREE is a national nonprofit organization that provides parents, professionals and policymakers the knowledge and the know-how to nurture early development.